Travelling with a Bicycle to France
There's nothing quite like exploring a new country on two wheels! Travelling with a bike from England to France gives you so much freedom to explore the country and beyond.
Whether you want to want a leisurely cycle along the Seine in romantic Paris or explore the history of Normandy's beaches, you'll be spoilt for choice when choosing your next French adventure. Book your next trip today.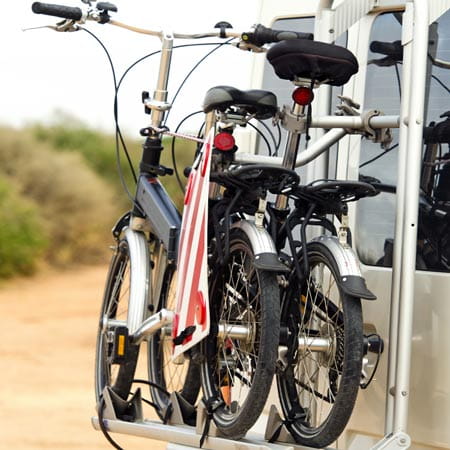 Getting around on two wheels offers you the freedom of living like a local when you arrive at your destination.
Find out everything you need to know about travelling with a bike here, whether you're bringing bikes with a vehicle or simply booking to travel as a foot passenger.
If you're bringing your bikes with a car, all you need to remember is to include any attached racks or boxes in the height and length of your vehicle when making your booking.
Before boarding the ferry, please make sure that everything is securely fastened – we wouldn't want any damage to come to your (or anyone else's) property!
You may want to consider buying a bicycle rack that attaches to the back of your vehicle, making it easier to check everything is safe and secure.
If you are travelling with your bike without a vehicle, please follow the red line route on entry into the port, where you will be taken through security and then advised where to check in and be given a designated lane to cycle to.

Our friendly check in staff and crew will be able to advise once on the ship, where is safe to leave your bicycle during the crossing. Once at the designated space on the car deck please ensure that your bike is safely stowed away. Once your bike is secured you may follow the rest of the passengers up to the passenger decks.

Electric bicycles are permitted to travel and have the same processes as for traditional bicycles.

Please note: Those with bicycles will not be able to take their cycle on to the foot passenger bus.

Please make sure you get to the Port of Dover with plenty of time to spare – check in closes 90 minutes before departure, and we recommend arriving well before this, as the ferry terminal can get busy.

Make sure you bring with you:
Reflective clothing

Puncture repair kit

Portable phone charger
You may also want to read up on European cycling laws, as you could get fined for something that is legal in the UK.
It is also a good idea to make a note of places to stop and rest along your journey route and let your accommodation know in advance when you are planning to arrive.
If you wish to add more than one bicycle onto your booking, please call our customer support team on 01304 44 88 88.
Call centre opening hours: From Monday to Friday 10 am – 6 pm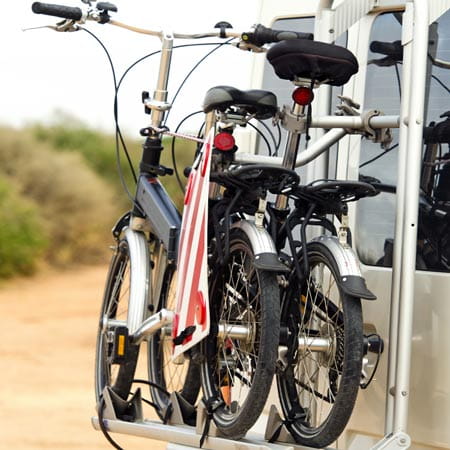 Need help ?
View our Frequently Asked Questions before travelling with P&O Ferries.
Help Centre
Contact us