Travelling as a foot passenger
Ready to book?
Book your next journey as a foot passenger direct for the best deals!
Book Now
Travelling as a foot passenger
We are very pleased to be welcoming foot passengers back on board our popular Dover to Calais route. With France being just a 90 minute sailing away and Calais having great bus and rail connections, travelling as a foot passenger doesn't mean you have to miss out on exploring!
We have put together some useful updated information below, please ensure you are fully up to date with the new requirements for travelling as a foot passenger including; current testing rules, foot passenger check in times and restrictions, as these are likely to be different to the last time you travelled with us.
We look forward to welcoming you onboard!
Please note: On our foot passenger service there is a wheelchair accessible bus that uses a pull out ramp. This may be unsuitable for those with a larger chair, please contact our call centre or customer services to discuss.
Customer Service Email: customer.services@poferries.com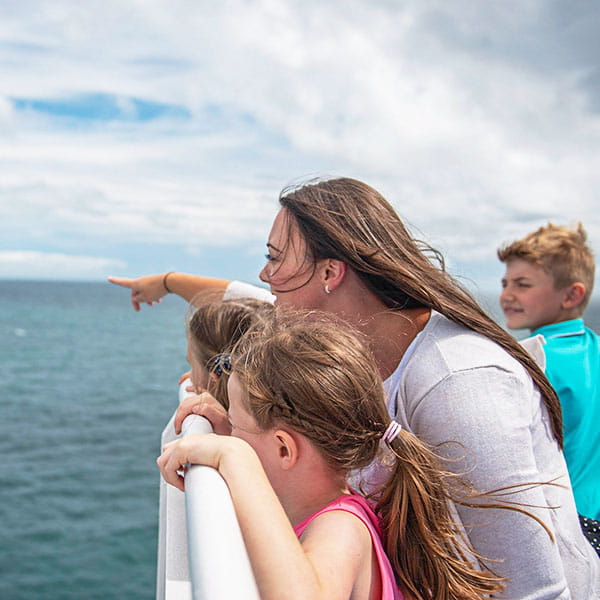 Foot Passenger check-in (at the Passenger Handling Building in Dover Port) closes 90 minutes before your sailing time. Please ensure you arrive with plenty of time before this to clear customs checks, and then check-in.

The dedicated shuttle bus for foot passengers will leave when check-in closes (at exactly 90 minutes before your sailing). A shuttle bus will then take you to your drop-off point where your ferry awaits, and drop you at a drop-off point after you disembark.

The above process is also applicable to your return crossing.
Please note that foot passengers will disembark the ship 30 minutes after arrival into Calais port. Please allow for this time when making any travel arrangements from Calais port to your onward destination,
There are drop off spaces and taxi ranks located near the building. Find out more about the port of Dover including the exact address by visiting our port page. Please note that you will be required to carry your own cases and therefore must be a reasonable size - hand luggage only, and you will have to keep it with you on board.
Once checked in, foot passengers will be directed and transferred to the ship as advised by the check in staff.
Sailings
Foot Passenger sailings from Dover to Calais are available at the following times:
Sunday to Friday
09:15
14:00
18:50
Saturday
09:15
14:00
16:05
Foot passenger return sailings from Calais to Dover are available as below:
Sunday to Friday
11:10
13:55
17:20
Saturday
11:10
14:35
18:40
Please note: Foot passenger space is subject to availability.
Shuttle Bus
The Balad'in is free shuttle bus which connects the Ferry Terminal to the city center of Calais every 22 minutes in the morning and every 11 minutes in the afternoon. Non stop from Monday to Saturday (except on 12/25 and 01/01), from 7.00 am to 7.00 pm. Covid restrictions may apply.
Please note there are no shuttle buses in dover.
Passport:
To travel as a foot passenger to France you must ensure you passport reflects the below criteria:
Must be valid for at least 3 months after the day you plan to leave (check the 'expiry date')
Must be less than 10 years old (even if it has 6 months or more left)
You will still be able to travel with a burgundy or 'European Union' passport after Brexit.
To make a foot passenger booking please follow the steps below:
Select your port, sailing date and preferred time. Click next to continue.
Select your passengers and click next to continue.
The Vehicle page is automatically populated to show a car, to change to foot passenger select 'edit', and then from the drop down vehicle menu select 'Foot Passenger'. Select 'save' and then 'show times'.
You can then continue to make your booking as normal.
Please note: Foot passenger tickets have to be pre-booked. We are unable to offer a Foot Passenger ticket buying service at the Port of Dover.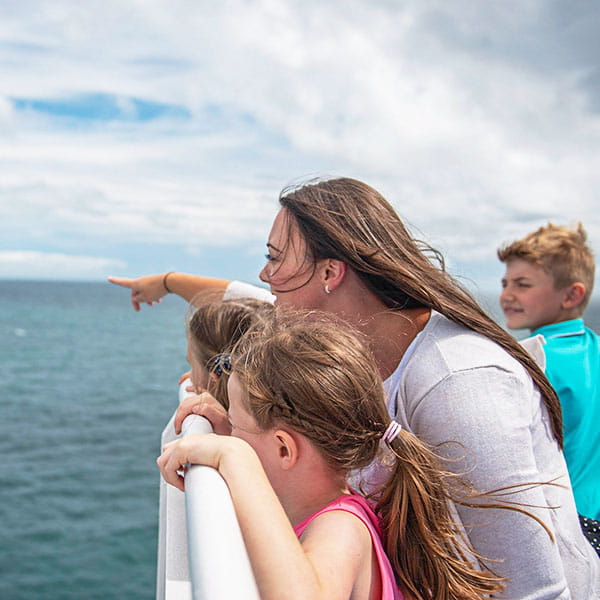 Need help ?
View our Frequently Asked Questions before travelling with P&O Ferries.
Help Centre
Contact us