Benefits of taking ferries to Scotland
Many passengers choose our ferries to Scotland simply for the onboard experience, with shops, restaurants and brilliant sea views. Others prefer Scotland ferries to bring their pets along for free, or to take advantage of the unlimited baggage policy.
Choose from a wide range of food options
Our onboard Food Court gives you the choice of a wide range of meals to enjoy, including an English breakfast and a pot of tea, or even fish and chips with a cheeky pint! For those who are driving, we also have Starbucks coffee and a range of snacks available at the café, with delicious vegetarian and vegan options available in our food outlets too.
Enjoy endless freedom
Don't worry about cramped seats on our ferries to Scotland – one of the best things about travelling with P&O Ferries is the opportunity to stroll around the ship and stretch your legs, with beautiful sea views in the distance.
Club Lounge
Why not upgrade to an extra touch of luxury and chill out in the Club Lounge on your ferry to Scotland? With a complimentary glass of wine or a hot drink, uninterrupted sea views, cosy sofas and warm service, our Club Lounge takes ferry travel to the next level of comfort.
Pack all you can carry
Don't worry about luggage weight limits or unexpected airport fines – when you travel with P&O Ferries to Scotland, you can enjoy unlimited luggage and pack as much as you can carry. From liquid toiletries, to cycling gear and camping tents – there's no need to leave anything behind when you choose ferry travel with us. With so many great reasons to take one of our ferries to Scotland, why travel any other way? Choose from up to 7 daily sailings between Larne to Cairnryan and start your holiday to Scotland as soon as you step on board.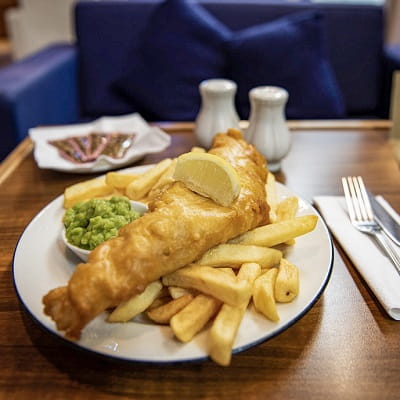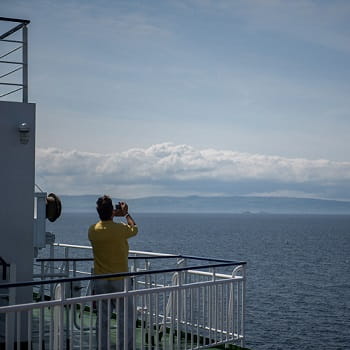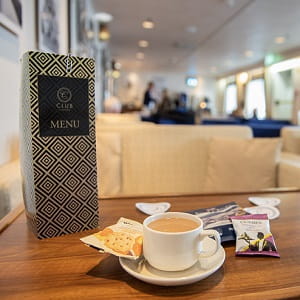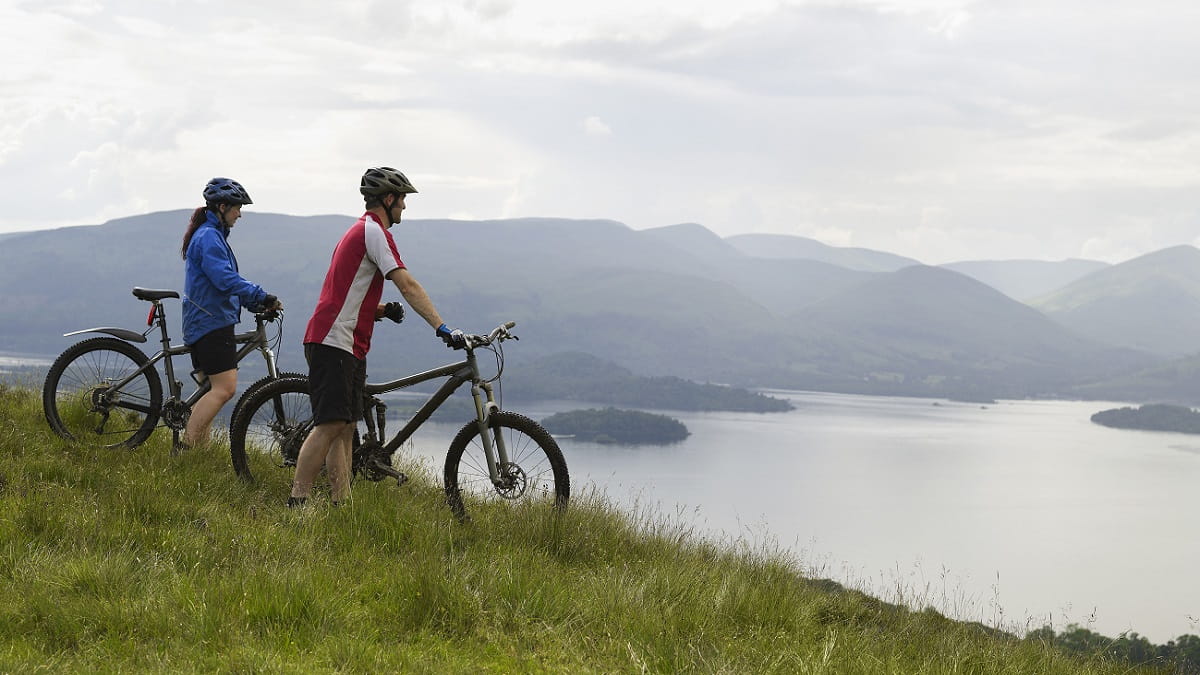 Taking a ferry to Scotland with your bike
Ferries to Scotland are favoured by many cyclists across the UK, as we allow passengers to bring bicycles along, free of charge. There are plenty of beautiful cycling spots in Scotland, with Galloway Forest Park just over an hour away from Cairnryan port.
Be sure to firmly attach all bicycles to your car rack and check out our tips for bringing your trusty bike on our ferry to Scotland.
Taking a ferry to Scotland with your pet
There's no need to leave your furry friends behind when you travel by ferry to Scotland. With P&O Ferries, you can bring up to four pets along for the journey, free of charge. While all pets must stay in the vehicle during the journey, our ferries to Scotland only take two hours, so it won't be too long before you're reunited once again.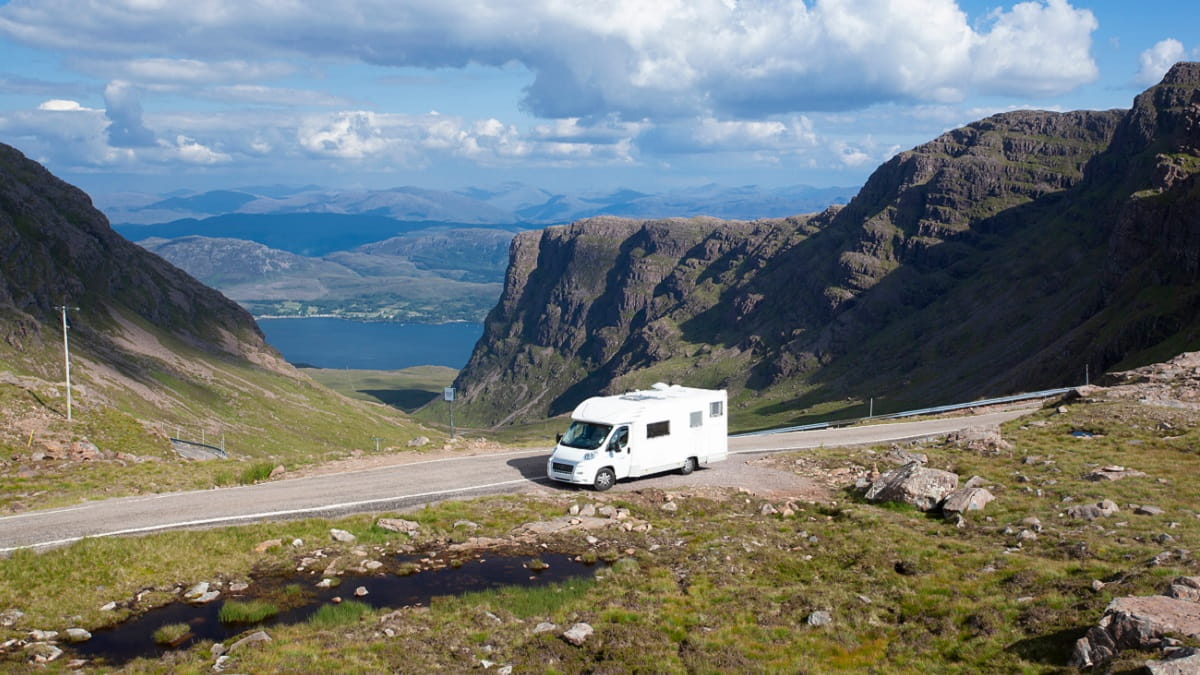 Taking a ferry to Scotland with your caravan
Our ferries to Scotland offer the perfect opportunity to bring your caravan or motorhome along for a holiday, without having to leave your home comforts behind.
The Scottish countryside is majestic, with plenty of wildlife to see, camping spots and of course, the North Coast 500 highway to cruise along and experience nature in a new way. Be sure to check our caravan requirements before you travel.