Travel with a Motorbike
Travelling with a motorbike from Liverpool to Dublin gives you the freedom to explore all that this beautiful country has to offer.
There are so many amazing sights to see in Ireland, it's the perfect location for a road trip!

Our top tip is to create a wish list of places you want to visit. Check out our travel guides for all the inspiration you'll need to plan your trip to Ireland!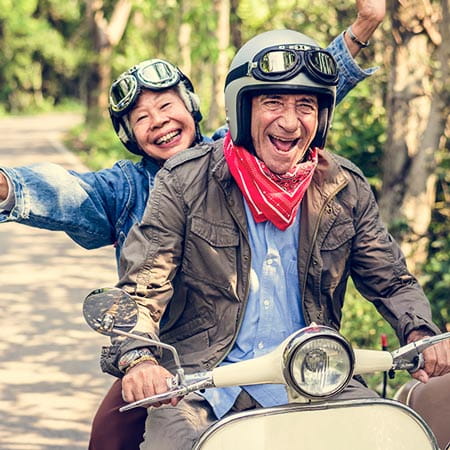 When you arrive at the port our friendly staff will be on hand to direct you to where you need to go.
When you check in, our staff will let you know what lane to get in.
Once we're ready to get you on board, a member of staff will direct you onto the ship!
A top tip from us is to make sure you have a look at what area you're parked in, as each one is colour-coded and will help you find your way back to the vehicle at the end of the crossing.
An announcement will be made when you need to return to your vehicle.
When you get back to your motorbike, please don't turn your engine on until you're asked to do so.
Our friendly staff members will then direct you off the ship where you will be all set to start discovering Northern Ireland.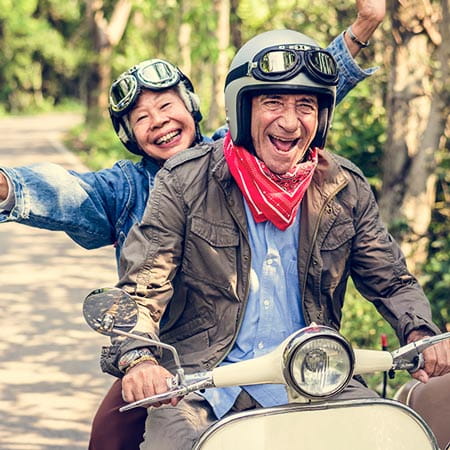 Need help ?
View our Frequently Asked Questions before travelling with P&O Ferries.
Help Centre
Contact us