Accessibility
Accessibility on our Liverpool to Dublin route.
We'd like to welcome everyone on board our Liverpool-Dublin route and will help passengers with special requirements or mobility issues wherever we can.
Unfortunately, due to the design of the ships on this route it is not accessible to wheelchair bound customers, as there is no lift to the passenger accommodation and therefore no accessible cabins on board.
If you or someone you are travelling with has a disability or limited mobility you may like to consider our Cairnryan to Larne route which is fully accessible. Find out more about this route here.
Customer Service Email: customer.services@poferries.com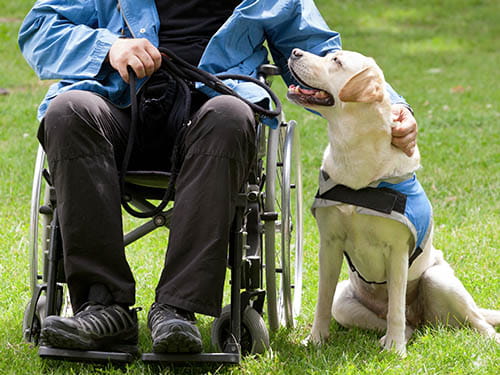 If you or a member of your group are travelling with a registered assistance dog, including guide dogs, please ensure you notify us at the time of booking.
You must ensure that your dog complies with the Pet Travel Scheme, in order to travel. Read the government's advice for further details.
All assistance dogs should be wearing their working jackets or lead slips, so that they are easily identifiable as an assistance dog. All assistance dogs are permitted to travel within the passenger areas on board.
At P&O Ferries we want to deliver a stress-free and enjoyable journey. We are committed to providing assistance, where possible, to make our services accessible and easy to use.
Download our Quality Standards Accessible Travel policy for more information on accessibility throughout our routes, using the link below.
If you, or someone you are caring for has a disability that may not be immediately apparent, the Sunflower Lanyard acts as a discreet sign for staff that additional support or assistance may be required.
The use of the lanyard is voluntary and details of the disability are not needed. If you need special assistance, this should still be highlighted to us during the booking process.
We are proud to be the first within the ferry sector to launch this scheme, and the lanyards are now available on all of our routes. We are hoping this will encourage other providers to follow suit and help support their customers. We are passionate about our customer's experience and providing inclusive transport, we understand travel and unfamiliar surroundings can present challenges for some of our customers.
If you wish to request a lanyard before travel, you can contact us by email on travelassistance@poferries.com. A lanyard will then be posted to you within 7 days.
Additionally you have the option of collecting a lanyard on your day of travel, this can be requested when you check in for your sailing or from our reception desk on board.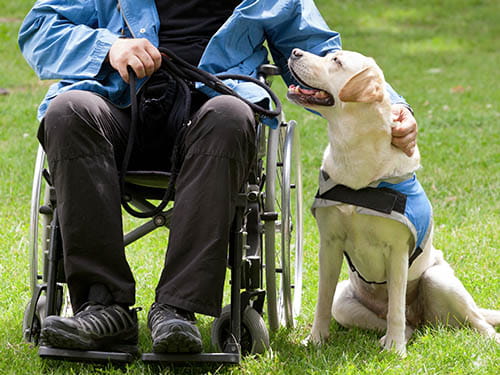 Need help ?
View our Frequently Asked Questions before travelling with P&O Ferries.
Help Centre
Contact us