Free Tax Refund
Claim 80% of your VAT back in minutes, from all stores you shopped in France.
Did you know that you can claim back 80% of the VAT on products all the shopping you do in France? Discover Skiptax, the first 100% mobile tax refund application, with no paperwork and no hidden fees! Manage your refund in real time from your phone and be refunded at the best rate in a few clicks, and receive a refund within 48 hours! Simply download the Skiptax app to get started, and find out more below!
PLUS exclusive for P&O customers, use code POFERRIES for an even better rate on your first refund!*
Find out more down below, or visit SkipTax.com.
*Standard refund rate is 80% of vat on purchases. Additional 2% tax refund applied on first tax refund only, when referral code POFERRIES is used.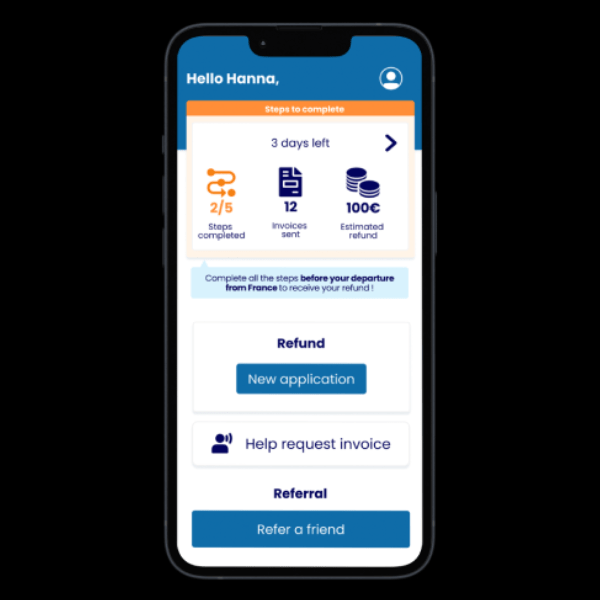 Claiming back your VAT through SkipTax couldn't be simpler. Once you have downloaded the app, register for a free account to confirm your identity. Then, do your shopping and make sure you ask for an invoice. You can shop anywhere in France and at as many different places as you like, and your total will need to be least €100 (Combined, there is no minimum purchase in any shop.) Finally, upload images of your invoices to the SkipTax app, and when you are returning home SkipTax will send you a barcode to scan at the dedicated tax refund terminal at the time of your departure. Within 48 hours you shall receive your refund!

The closest Tax Refund Kiosks (PABLO) can be found in the French customs building, in the Calais port area near the boarding areas.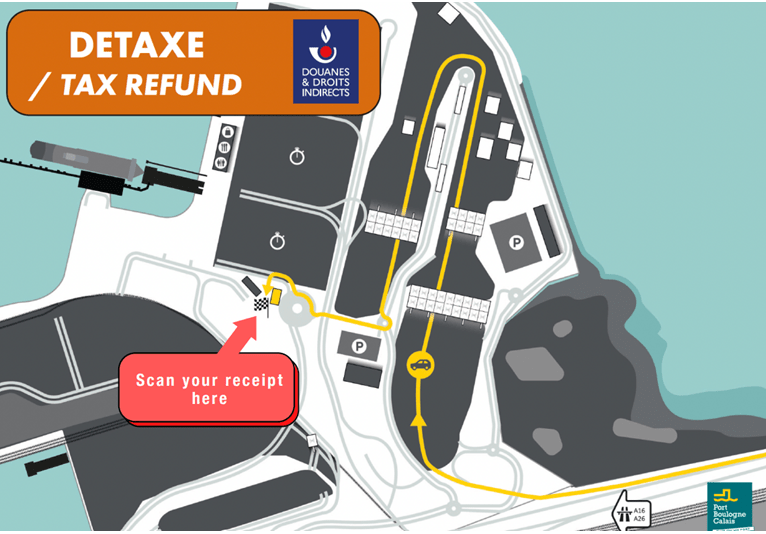 To use SkipTax -
– You must be a resident outside the European Union (EU)
– If your passport is from a non-EU country, you do not need to present any other document (unless we or customs ask you to do so)
– If your passport is from an EU country, you need to present other proof that you reside outside the EU (for French citizens, you need to present your consular card)
Ask for a Skiptax invoice in the store just before you pay for the goods.

– Most stores can issue invoices instantly (this function is integrated in their cash register software).

– Provide the store staff with the required Skiptax invoice information for the country concerned (see Skiptax invoice address in France)

– Stores are legally obliged to provide an invoice upon request!

If you want your name to appear also for warranty or insurance reasons: we recommend you to write your Name First Name
c/o Skiptax
76 Rue de la Pompe
75016 Paris
No, you have to ask for an invoice on behalf of Skiptax.
Sometimes (rare), the invoice cannot be issued immediately in the store (there can be many reasons: qualified personnel to issue the invoice not available, store refusal, specific procedure to follow…).

– Ask the store staff to annotate the purchase receipt indicating where/how Skiptax can request an invoice afterwards (email address, phone number…).

Note: It is important that the store staff write it down, not you!

– Take a picture of the annotated receipt.

– In most cases, we will then be able to process your refund.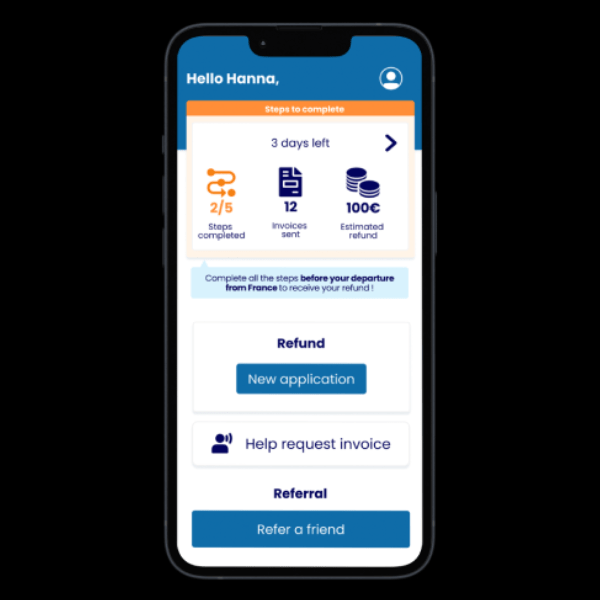 Need help ?
View our Frequently Asked Questions before travelling with P&O Ferries.
Help Centre
Contact us